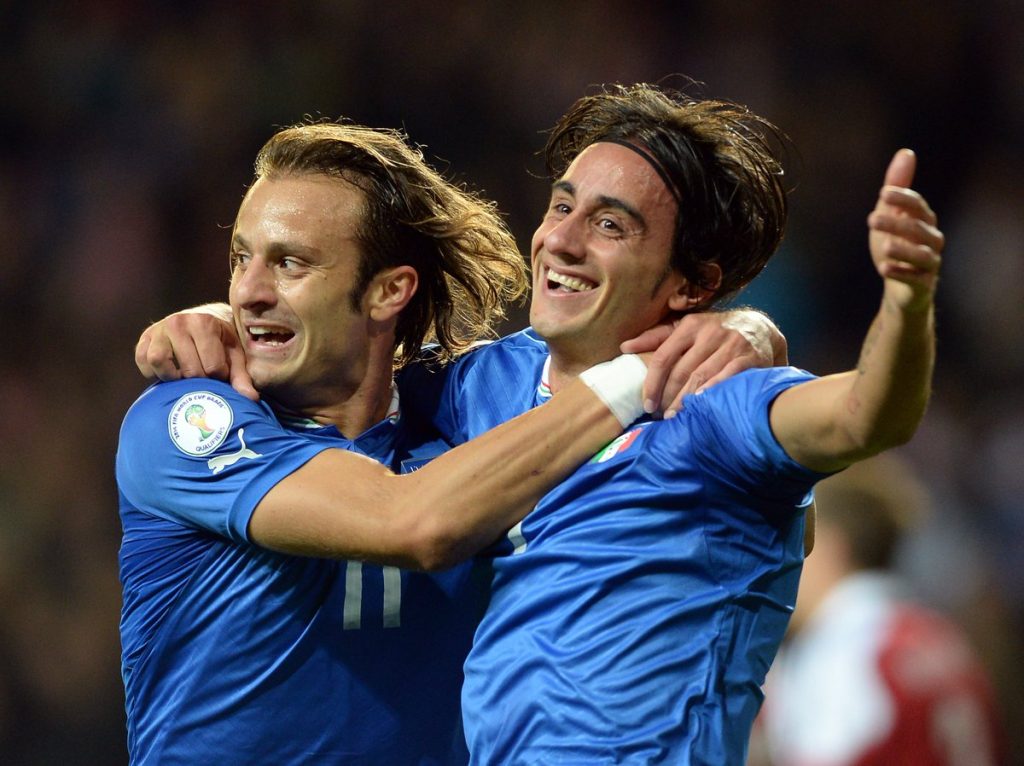 Alberto Aquilani played for the Italian u-16, u-17, u-18, u-19, u-20 and u-21 teams before turning out for the senior team. The midfielder was named the best player of the tournament as he helped Italy win the 2003 edition of the UEFA u-19 European Championship. He was unable to represent his country at the 2006 UEFA u-21 European Championship due to injury having been a part of the qualifiers.
The senior team gave Alberto Aquilani his debut during the friendly game with Turkey on November 15, 2006. His Italian senior national team debut ended in a 1-1 draw. Afterwards, Alberto Aquilani represented the u-21 team at the 2007 edition of the UEFA u-21 European Championship in the Netherlands and he scored twice during the tournament thereby earning a place in the best team.
Alberto Aquilani was part of the 23-man Italy squad to Euro 2008, his first tournament with the senior team. He made his tournament debut as a substitute in the third group game, a 2-0 win over France. Andre Pirlo and Gennaro Gattuso were suspended for the quarterfinal clash with Spain and that paved the way for Alberto Aquilani to start the game. Italy were knocked out by Spain 4-2 on penalties after 120 minutes ended in a goalless draw. The Spaniards would go all the way to emerge as champions.
Aquilani waited for almost two years before his first senior goal arrived during the 2010 FIFA World Cup qualifier against Montenegro on October 15, 2008. He was not part of the 23-man squad to the World Cup proper in South Africa. The midfielder was subsequently part of the Italy squad at the 2013 FIFA Confederations Cup as they finished in third place. Also, Alberto Aquilani represented Italy at the 2014 FIFA World Cup tournament in Brazil and was an unused substitute as his team left the tournament at the end of the first round. In total, Aquilani scored five times in 38 games for Italy.